Bio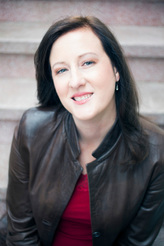 K.F. Breene is a USA TODAY BESTSELLING author of the Darkness Series and Warrior Chronicles, with over one million books sold. She lives in wine country where over every rolling hill, or behind every cow, an evil sorcerer might be plotting his next villainous deed while holding a bottle of wine and brick of cheese. Her husband thinks she's cracked for wandering around, muttering about magic and swords. Her kids are on board with her fantastical imagination, except when the description of the monsters becomes too real.
She'll wait until they're older to tell them that monsters are real, and so is the magic to fight them. She wants them to sleep through the night, after all…
Never miss the next monster!