Featured - Available Now!
Born in Fire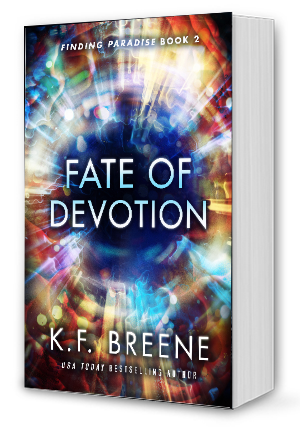 Book 1, the Fire and Ice Trilogy
Heart pounding and laugh out loud funny, K.F. Breene will take you on a magical joy ride you won't soon forget. 
Supernatural Bounty Hunter isn't the sort of thing you see on LinkedIn. But with a rare type of magic like mine, I don't have many options. 
So dangerous or not, the job is mine. And it was going fine, until an old as sin vampire stole my mark, and with it, my pay day.
Knowing I'm poor and desperate, he has offered me a job. I'll have to work by his side to help solve a top secret case.
Everyone knows not to trust vampires. Especially a hot elder vampire. But without any other jobs coming up, I'm stuck. As I uncover a web of lies and treachery, revealing an enemy I didn't know existed, the truth of my identity is threatened. I might make it out alive, only to end up in a gilded cage.
Featured - Coming Soon!
Raised in Fire
Book 2, the Fire and Ice Trilogy
With the threat to the vampires settled, Reagan can go back to her quiet life, right?
Wrong.
The murders that once plagued New Orleans are cropping up again in Seattle, and the local office is stumped. Reagan is called inn to lend a fresh set of eyes, and her unique magical touch.
But as it turns out, Seattle isn't stumped at all. They are being forbidden to help by a sinister force. Worse, news of Reagan's magic might have slipped down to the underworld, hitting the ears of some extremely powerful demons.
What Reagan thought was a routine murder investigation turns into a fight of her life. With the help of Darius, the elder vampire, and her dual-mage side kicks, she must stop one of the most powerful demons she's ever encountered before he can escape back down below with her secrets.
Accolades and Milestones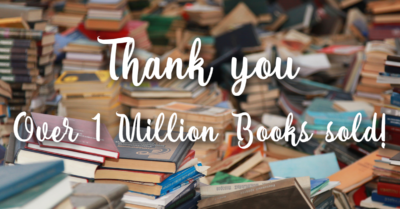 Thank you so much to everyone who has read, purchased, and reviewed my books. This summer I sold the one millionth copy of my books, and I am both thrilled and grateful. I have several more series in the works, and am looking forward to sharing them with all of you.